Sun 26 Mar 2023
@ 2:00 PM
Pay What You Will - Tickets Required
Plus taxes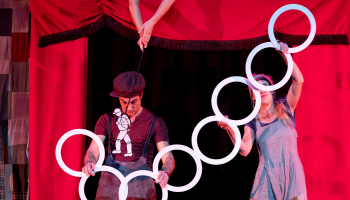 Kidstage Series Presents
L'Aubergine is the oldest clowning company in Quebec to produce shows for young audiences, and has carved out a special niche by nurturing a unique artistic vision. In this clownesque fable about the strength of friendship, four artists fall asleep in a theatre waiting for their guests.
Thu 30 Mar 2023
@ 7:30 PM
Spotlight Series Presents
Afrique en Cirque
The Afrique En Cirque show symbolizes the strength, agility and joy of life found in African youth.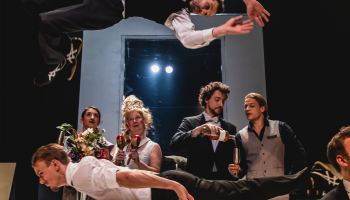 Spotlight Series Presents
The circus invades the museum! Machine de Cirque is a Québec City-based circus company that packs high doses of dizzying feats, powerful emotions, poetry, intelligence and humour into its innovative and original circus shows.