Sat 25 Nov 2023
@ 7:30 PM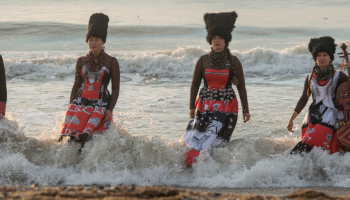 Fredericton Playhouse Presents
Ukranian quartet DakhaBrahka are known for their eerie, unpredictable, "ethno-chaotic" performances. If Eastern European roots music is new to you, you're in for a treat. A shadowy procession to the pounding of drums, to the murmur of a cello, morphs into an anthem, an invocation, a wild and wacky breakdown. Accompanied by Indian, Arabic, African, and Ukrainian traditional instrumentation, the...
Fri 26 Jan 2024
@ 7:30 PM
Fredericton Playhouse Presents
Performing contemporary gospel with a touch of jazz and blues, the world famous Harlem Gospel Choir is synonymous with power vocals, glorious sound, and infectious energy. For over two decades they have been America's premier gospel choir and have toured the globe thrilling audiences with the inspirational power of black gospel music. Deeply rooted in the history of the African-American...
Sat 27 Apr 2024
@ 7:30 PM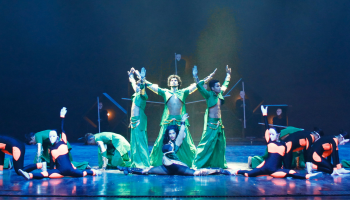 Fredericton Playhouse Presents
Namaste India is a magical journey, depicting India and its myriad of dance forms. From the expressive 'Bharatanatyam' from the South to the vibrant and energetic 'Bhangra' from the North, you will witness a spectacle guiding you through the different states of India. Join Beyond Bollywood for an epic odyssey across a beautiful country, authenticity represented by their ethnic folk...