In 2021-22 season, the Fredericton Playhouse continued its InterMISSION Artist Residency program, hosting 21 artists in four different residencies. 
Sydney Hallett
Dance and choreographer Sydney Hallett created and performed in an otherworldly solo dance film shot by Strike Pictures (Lance Kennth Blakney, Gordon Mihan and Arianna Martinez) which was premiered digitally on April 29, 2022 - International Dance Day (watch it here). "I am so grateful and proud to present The River Dreams Dance Film, a piece that allowed me to explore, play, and act as a conduit for Beverly Glenn-Copeland's deeply nuanced, intricate, transcendent, and truly sublime music. My hope for this film is that it captures those qualities visually, and transports viewers into the other worldly experience that is 'River Dreams" – Sydney Hallett.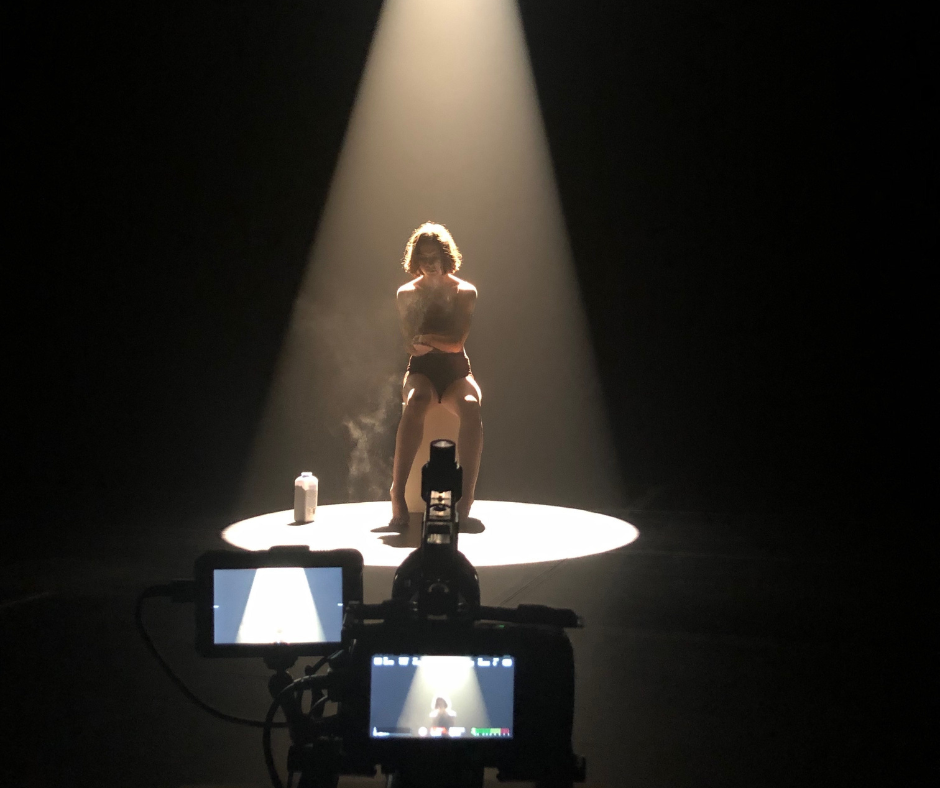 Natalie Sappier
Wolastoqiyik Indigenous artist Natalie Sappier and her collaborators were in residence for the 'Stories of Maw' project. "Stories of Maw, carries stories of not only myself but my people. It is important for that I carry these stories in a sacred way. I am unable to create these stories without my community circle. Part of the process of creating these stories is activating creative spaces is creating sacred space and beginning each day with ceremony and having discussions about what stories stay within our community and what is okay to share outside community. Stories for me is healing medicine.  It is exciting to share the stories on stage. But these stories deserve patient, knowing and understanding and I want to make sure it shared in an honourable way which is why I am not rushing into production and I am focused on the gathering and discussions that need to happen before anything else." - Samaqani Cocahq
Image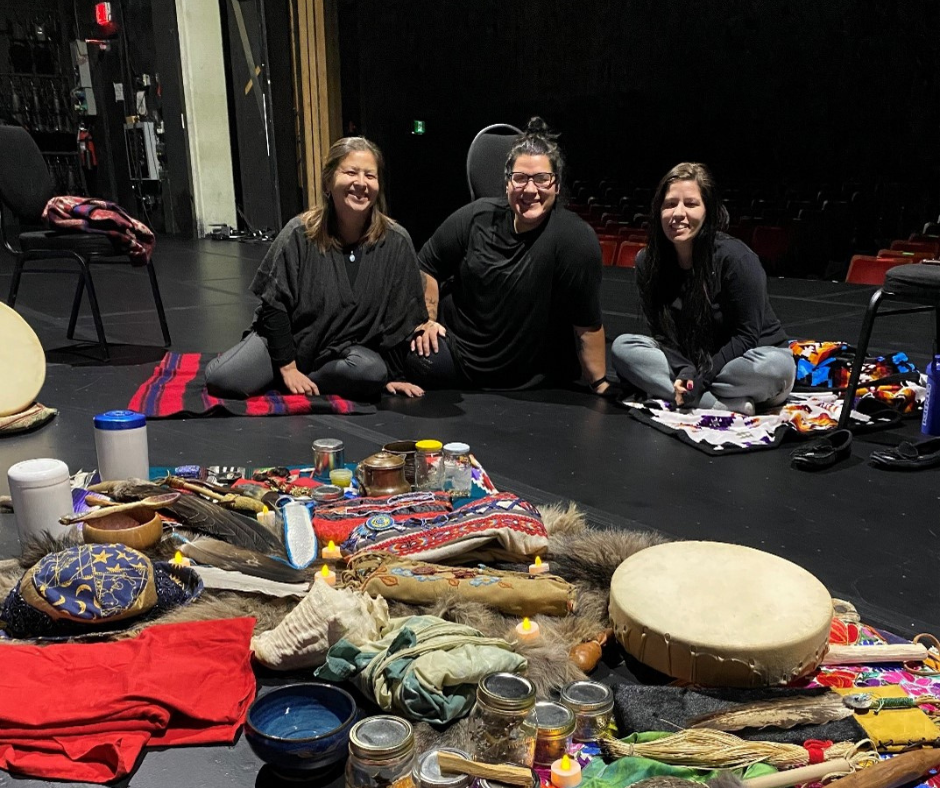 Elm City String Quartet
The Elm City String Quartet and Richard Hornsby used their residency as an opportunity to collaborate on hidden gems of the clarinet and string repertoire.  The pieces performed highlight the influence of the landscapes in which the composers were working.   The residency was used for rehearsal sessions to find the right approach to make each piece come to life.  Watch the video clip here. 
 "We were so happy to be able to have the time on the stage and have access to the expertise of the Playhouse staff and the resources to video the show. It allowed us to be innovative – recording 'in the round' so as to project a more intimate and personal view of the concert to the on-line audience. This adaptation to presenting in a new way would not have been possible without the Playhouse and its desire to keep the arts alive, during difficult presenting times."- Richard Hornsby
Image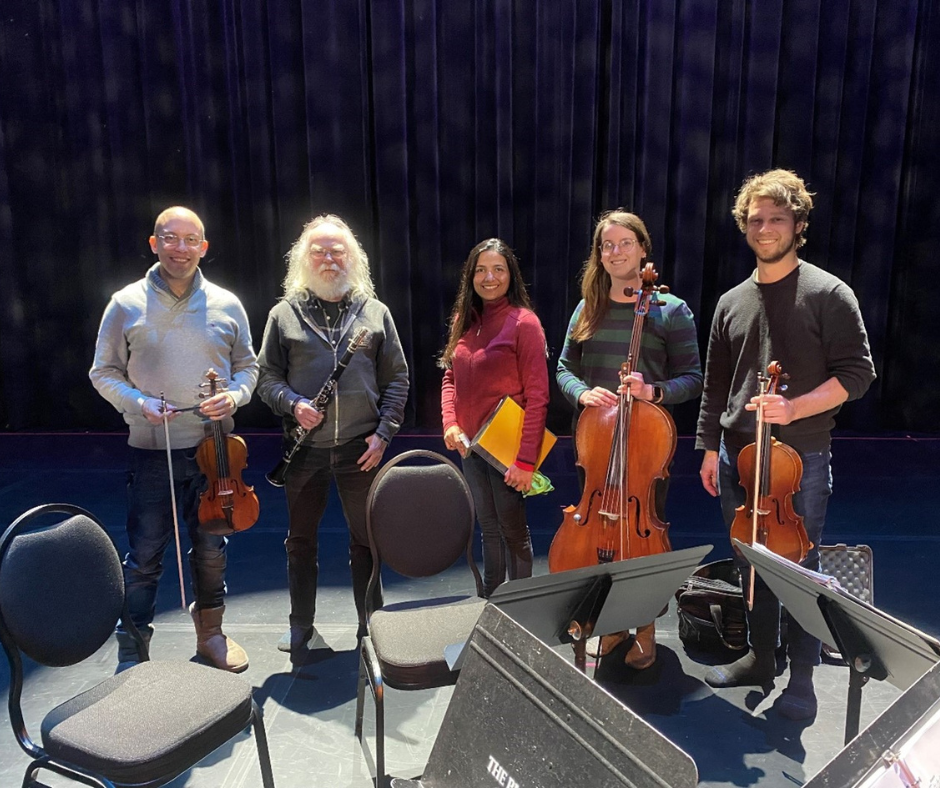 Laura Forrester 
Visual artist Laura Forrestor set up in a theatre seat armed with her drawing tools and worked on sketches of two physically inspired evenings by Ballet Kelowna and Niki & JD's 'Knot'. "This residency gave me a rare opportunity to get out of my studio and change my visual and creative perspective. It gave me the chance to elaborate on a non-representational expression style and work from live sketches that were created in real time. This residency helped coax me further out of my creative comfort zone and was a very rewarding challenge!" – Laura.